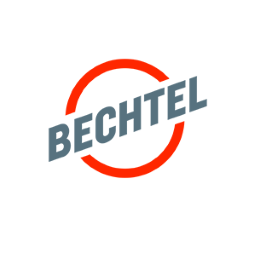 Job Information
Bechtel Corporation

SCM21 Project IS&T Support

in

Adelaide

,

Australia
Requisition ID: 229320
POSITION SUMMARY:
The primary responsibility of this role is to provide hands-on project Information Systems and Technology (IS&T) infrastructure planning, configuration and support services for all Project locations. Reporting to the Project IS&T Infrastructure Lead, the key deliverable of this role is to ensure the IS&T infrastructure for the current project is supported and implemented to Bechtel M&M and IS&T global standards. The position will be initially based in Adelaide, South Australia and then may be required to relocate to the Project job site.
JOB DIMENSIONS:
A. Supervision Received
Receives direct supervision from the Project IS&T Infrastructure Lead

Performs assignments independently with instructions as to the general results expected
B. Supervision Exercised
C. Contacts
Provides training and support to end users as required.

Meets regularly with the Project IS&T Infrastructure Lead and other project personnel as required to undertake IS&T activities.

Makes frequent contact with end users to gather or give status information.
ESSENTIAL JOB DUTIES:
Helps to implement the Project Automation Plan

Provides day-to-day IS&T support for project office and jobsite personnel as required

Supports the analyses and resolution of IS&T issues (network, hardware, software, etc.) as they arise on the project

Ensures Bechtel IS&T infrastructure and applications are implemented according to Bechtel Standards

As required, tracks all project assets in the Bechtel standard asset management tool

Maintains open communication channels and works as an integrated project team member to provide a customer-focused service

Works intimately with the Project IS&T Infrastructure Lead to provide regular and timely feedback on current workload, issues and resolutions as required, while regularly capturing best practices and lessons learned

Responds to customers' needs, questions and concerns and expedites actions in an accurate, effective and timely manner
KNOWLEDGE, SKILLS AND EXPERIENCE:
Excellent ability to communicate in technical terms with global IS&T peers and to translate technical terms into layperson's terms for use with audiences outside of IS&T

Broad knowledge of hardware and operating systems including network architecture and communications infrastructure

General knowledge of Engineering, Procurement and Construction (EPC) work processes and IS&T support methodologies for project execution (including jobsites) will be an advantage

Ability to articulate ideas and write clear and concise reports

Ability to identify, track, escalate and resolve problems using comprehensive techniques and methods of troubleshooting end-user problems

Combined IS&T and EPC industry experience of 3-5 years

Bechtel experience desirable

Must be able to lift heavy IT related equipment by themselves (25kg)

Must be willing to travel to the job sites

The above may be acquired through:

Recognized degree in Engineering, Computer Science, Information Technology, Information Systems, Business Management or related field from an accredited college or university and/or

Educational training or specialised courses in Information Technology, Information Systems and Project Management and/or

Extensive project execution experience (preferably with Bechtel) in an Information Systems & Technology (IS&T) role, combined with recognised industry certifications (e.g. Microsoft, Cisco, etc.).
Shaping tomorrow together
Bechtel is one of the most respected global engineering, construction, and project management companies. Together with our customers, we deliver landmark projects that foster long-term progress and economic growth. Since 1898, we've completed more than 25,000 extraordinary projects across 160 countries on all seven continents. We operate through four global businesses: Infrastructure; Nuclear, Security & Environmental; Oil, Gas & Chemicals; and Mining & Metals. Our company and our culture are built on more than a century of leadership and a relentless adherence to our values, the core of which are safety, quality, ethics, and integrity. These values are what we believe, what we expect, what we deliver, and what we live.
www.bechtel.com at https://www.bechtel.com/
Bechtel is an Equal Opportunity Employer. All qualified applicants will receive consideration for employment without regard to race, color, religion, sex, sexual orientation, gender identity, national origin, or protected veteran status and will not be discriminated against on the basis of disability.