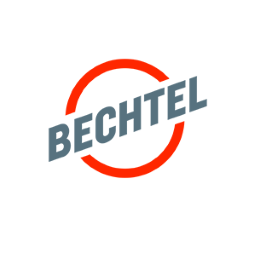 Bechtel Corporation

Environment Interfaces Manager HS2 (Central)

in

Birmingham

,

United Kingdom
Requisition ID: 213983
Relocation Authorized: None

Project No.: 26129

Grade: 26-27

Position to be Panel Interviewed? No
Manage the key internal and external environmental interface relationships and associated products to ensure consistency of approach and quality. Aligned to this, to own the "single source of truth" for Phase Two Environment. To act as a facilitator between Environment Teams helping deliver the environmental assessment work (including associated assessments) developed for the hybrid Bill for Phase Two in accordance with programme, organisational, sponsor and parliamentary requirements.
ACCOUNTABILITIES
Support the Central Environment Team's route-wide environmental assessment requirements and deliverables by facilitating and supporting close working between HS2 Environment Teams (and in particular Area Teams) to ensure consistency of approach and quality.
Support the development, management and monitoring of an integrated environmental programme that ensures timely and efficient delivery of environmental inputs and outputs across the different interface points. Working closely with Senior Environment Managers across Phase Two, and through ownership of the Phase Two Environment Team's "single source of truth", lead the co-ordination of responses to general internal and external enquiries (including FOI, EIR and PQ requests) on environmental (including EIA, TA and EqIA) matters to ensure timely, consistent, robust and assured responses.
Manage and approach to route-wide technical stakeholder engagement (working closely with the Area and Stakeholder Teams) via various different forums to obtain information to inform the development of the route-wide assessment and design and to ensure the stakeholder's environmental and sustainability requirements are understood and managed so as to minimise petition risk and to support the development of a world class railway.
Manage the Phase Two Environment Team Forum, working closely with colleagues to operate an open, transparent and inclusive mechanism to support delivery. Working closely with the Phase Two Head of Environment, to use this forum to help develop a sense of corporate identity across HS2 Ltd, promoting the work of the team.
Manage and co-ordinate route-wide environmental instructions to Counsel and Parliamentary Agents to support the development of, and response to, key strategic issues and ensure a clear and accessible audit trail.
Support input into the route-wide environmental risk register.
Develop, manage and monitor an on-going programme (aligned to key milestones) of Phase Two Environment Team lessons learnt that can feedback internally or externally as required (e.g. to inform future phases, other major infrastructure projects or Government guidance).
Support the Phase Two Head of Environment on internal and external reporting of environmental matters.
Ensure full audit trail of key decisions and compliant data management to enable effective petition management, efficient handling of enquiries (including FOI and EIR) and to ensure that statutory requirements are met.
Support route-wide environmental input into relevant HS2 Ltd reports and briefings to Ministers to enable robust decision making.
KNOWLEDGE, SKILLS, EXPERIENCE
Bachelor degree (or equivalent) in a relevant environmental/ built environmental discipline.
Chartered membership (or working towards membership) of a relevant environmental/ built
environmental organisation is desirable.
Experience of working on environmental assessment (EIA) and design on large or complex
infrastructure/ engineering projects.
Experience of project management within a built environmental field.
Knowledge of EU and UK environment legislation and current best practice guidance.
Proven ability to manage individuals and to work across multidisciplinary teams.
Strong numeracy, written and verbal communication skills and the aptitude to rationally explain,
explore and discuss environmental issues to a range of stakeholders.
Strong IT skills and proven working ability to use Office based software, including Word, Excel, Power
Point, Outlook, coupled with an aptitude towards learning and utilising new software in the office
environment (training is provided in the use of the internal document management systems). A good
understanding of GIS, SharePoint and eB is also desirable.
Experience of preparing/ reviewing material for legal counsel.
Experience of development strategies and rolling them out across different teams and achieving buy-
in from other team members.
Experience of working under extremely tight deadlines and in a constantly changing project
environment.
DECISION MAKING
This role is the client internal and external environment interface manager forging and maintaining relationships across Phase Two, Phase 2A, Phase One and Technical Directorate. The role owns and manages the "single source of truth" for Phase Two Environment. This requires working closely with environmental colleagues across Phase Two coordinating responses to FOI, EIR and PQ requests and in helping manage legal instructions. You engage with environment colleagues across Phase Two to help achieve consistent, high quality products. This role manages the Phase Two Environment Team Forum and maintain an on-going environment team lessons learnt programme. You provide support and input to the Phase Two Head of Environment on route-wide issues. You help in ensuring that the Area Team builds on work already undertaken on Phase Two, whilst remaining consistent with Phase One and Phase 2A and avoiding difficult precedent for any subsequent phases of HS2 under the guidance of the Central Environment Team. You and your team support the hybrid Bill process and Principle and Expert Witnesses in the defence of the scheme before Select Committee.
FACTS AND FIGURES
You manage a team of up to one FTE team member (one Environment Interfaces Advisor) to ensure the required area environmental products are developed and delivered to support Royal Assent for the Phase Two hybrid Bill.
No direct overall budgetary responsibility
OTHER CONTEXTUAL
This role is the Environment Interfaces Manager for the Phase Two route.
The role reports to the Phase Two Head of Environment and interfaces with other environment team colleagues across HS2.
This role works alongside a team of other specialists and consultants engaged on the project and liaises with a range of technical stakeholders, including statutory bodies to develop appropriate and cost balanced mitigation strategies and solutions and play an integral role in reducing the detrimental impact of the developing scheme on people and the environment. They also work closely with the supply chain and with Technical Directorate. Ensuring consistency with, and avoiding difficult precedent for, other parts of the HS2 project is also be a key requirement.
HEALTH AND SAFETY
Take reasonable care to ensure your own and others' health and safety including those who may be affected by the delivery of this role by taking personal responsibility for working to the HS2 S.A.F.E programme principles.
Cooperate with HS2 in all matters relating to health and safety, including following safe working
procedures at all times and not interfering with measures in place to protect your health, safety or welfare.
Advocate and promote the company's well-being strategy and policies.
This is a National Contract position please note that we may share your application details with a third party agency that manages the supply chain for this project. If they process your data it will be in accordance with Bechtel's "Applicant Privacy Policy" which can be accessed from Bechtel.com https://jobs.bechtel.com/content/Applicant-Privacy-Statement/ ).
Bechtel's internal staffing policy includes the minimum time that you need to be in your current position before applying to a new position. Please refer to the applicable policy manual and ensure you meet the minimum requirements.