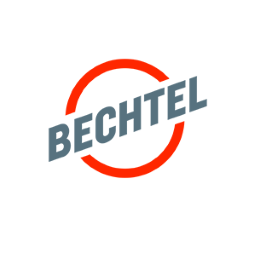 Job Information
Bechtel Corporation

Project Document Manager - THSR (Dallas, TX)

in

Dallas

,

Texas
Requisition ID: 218456
Job Summary
Bechtel is providing project management services for the Texas High Speed Rail Project. The Infrastructure team will support Texas Central Partners through the development phase which runs through the end of-2019 to prepare the project for the execution phase. .When completed, the project will serve the 240-mile corridor between Houston and Dallas/Fort Worth, with a travel time of 90 minutes. Three stations are currently planned (Dallas/Fort Worth, the Brazos Valley, and Houston), and they will provide connectivity to highways and public transit networks. The high speed trains will carry commuters on regular intervals during peak and non-peak hours.
This position is for a Project Document Manager (PDM) to provide Document Management support to the Texas High Speed Rail project during the Development Phase in Dallas, TX.
The Document Manager will work under minimal supervision of the Project Director. This PDM will be responsible for setting up the project document management program, training all project members and external organizations on the use of Aconex, and manage project development documents. As the PMD may also provide administrative support in accordance with all applicable procedures and guidelines.
Job Responsibilities :
Register, control, distribute, transmit, file and archive project records using the standard Electronic Content Management System (ECMS).

Support the development and implementation of the records retention and turnover plans.

Develop and implement development and execution procedures.

Provide ECMS training to the project team and external organization. Provide low level ECMS support to theteam.

Communicate effectively with the client, field personnel, and other project team members to ensure quality, schedule and budget are maintained.

Support quality assurance audits, internal technical review, client reviews and ISO 9000 audits

Prepare routine documents using standard word processing, spreadsheets, or other software as needed to support daily work activities.
Job Qualifications :
Must have the right to work and remain in the US without sponsorship.

Minimum of 3-5 years knowledge of performing in a document management role

Minimum of 3-5 years of experience working within a standard Electronic Content Management System (ECMS)
Shaping tomorrow together
Bechtel is one of the most respected global engineering, construction, and project management companies. Together with our customers, we deliver landmark projects that foster long-term progress and economic growth. Since 1898, we've completed more than 25,000 extraordinary projects across 160 countries on all seven continents. We operate through four global businesses: Infrastructure; Nuclear, Security & Environmental; Oil, Gas & Chemicals; and Mining & Metals. Our company and our culture are built on more than a century of leadership and a relentless adherence to our values, the core of which are safety, quality, ethics, and integrity. These values are what we believe, what we expect, what we deliver, and what we live.
www.bechtel.com at https://www.bechtel.com/
Bechtel is an Equal Opportunity Employer. All qualified applicants will receive consideration for employment without regard to race, color, religion, sex, sexual orientation, gender identity, national origin, or protected veteran status and will not be discriminated against on the basis of disability.