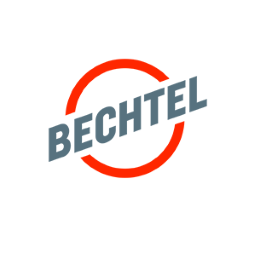 Job Information
Bechtel Corporation

Materials Management Specialist

in

Dhalm

,

Saudi Arabia
Requisition ID: 228184
SUMMARY:
Serves as liaison at the project site between Owner and EPC's Project Procurement for reporting of undelivered materials, Field Procurement for stored materials, and Construction personnel for accurate reporting of materials required for work package installation.
Oversees the EPC's Materials Management (MM) team for the following activities:
Materials are provided in a timely manner and in sufficient quantity to support the completion of construction work.

Accurate distribution of materials to Construction and/or (Sub) Contractor installation locations.

Implementation of planned inventory control mechanisms, early identification of surplus or unneeded materials, and material availability in support of design revisions or rework.
JOB DIMENSIONS:
A. Supervision Received
Reports to and receives operational direction from the Materials Manager, or Materials Coordination Supervisor if assigned.

Receives functional direction from the global business unit Manager of Procurement.
B. Supervision Exercised
C. Contacts
Maintains direct working relationship with EPC team of Project Procurement, Field Project Controls, discipline Field Engineers, Field Procurement, Automation Support, Construction Superintendents, (Sub) Contractors, and site Customer personnel to ensure that Construction personnel are provided with materials to support the completion of construction work.
ESSENTIAL JOB DUTIES:
1.
1. Oversees implementation of EPC's MM Plan with respect to applicable commodity groups, within area of responsibility.
2. Reviews adherence to the Material Responsibility Matrix by all responsible parties.
3. Oversees implementation of the planned construction activities and work packaging structure on the project through coordination with Field Engineering, Construction, and/or (Sub) Contractors, and Project Controls.
4. Oversees implementation of planned inventory control mechanisms, such as min-max and bag-and-tag.
5. Reviews early identification of which surplus or unneeded materials should be returned to storage.
6. Oversees availaibility of material in support of design revisions, rework, contingency or work-around plans.
7. Participates in Construction and/or (Sub) Contractor planning meetings to be fully aware of changes in installation plans and priorities.
8. Guides EPC's warehouse personnel for materials to be issued direct to the installation area, as opposed to being controlled in storage.
JOB KNOWLEDGE:
Advanced knowledge of either project Procurement operations related to the acquisition of materials on projects, or of the Engineering discipline within the area of responsibility, the work process, and the deliverables produced (must have a basic knowledge of the other).

Knowledge of vendor, fabricator, contractor, Customer and other outside data systems.

Advanced knowledge of work packaging, pre-buy methodology, and materials status reporting.
Shaping tomorrow together
Bechtel is one of the most respected global engineering, construction, and project management companies. Together with our customers, we deliver landmark projects that foster long-term progress and economic growth. Since 1898, we've completed more than 25,000 extraordinary projects across 160 countries on all seven continents. We operate through four global businesses: Infrastructure; Nuclear, Security & Environmental; Oil, Gas & Chemicals; and Mining & Metals. Our company and our culture are built on more than a century of leadership and a relentless adherence to our values, the core of which are safety, quality, ethics, and integrity. These values are what we believe, what we expect, what we deliver, and what we live.
www.bechtel.com at https://www.bechtel.com/
Bechtel is an Equal Opportunity Employer. All qualified applicants will receive consideration for employment without regard to race, color, religion, sex, sexual orientation, gender identity, national origin, or protected veteran status and will not be discriminated against on the basis of disability.