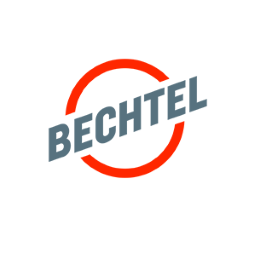 Job Information
Bechtel Corporation

Project Manager - Rail - London

in

London

,

United Kingdom
Requisition ID: 215080
Closing Date : 16th December 2018
PLEASE NOTE - WE ARE PENDING NOTICE TO PROCEED
SUMMARY:
Responsible for managing, coordinating, and administering one or more of the packages from the conceptual stages through planning, engineering, procurement, construction, start-up, performance testing, initial operations, and prime contract close-out. Responsible for assisting Business Development in expanding current work scope, developing proposal technical and pricing strategies and preparing proposal execution strategies/plans. Also supports communications and presentations to customers. Supervises the development of budgets and schedules, manages performance, reports progress, and initiates action to assure program/project objectives and schedules are met and work is performed within budget and according to specifications. Resolves problems and coordinates the final turnover of the project to the customer. Provides leadership for the development and maintenance of a high-performance project team. Has overall responsibility for Program/Project execution, ensuring that Program/Project is delivered within contract requirements, standards of quality and safety and to Customer and Bechtel performance expectations.
For salary grade determination, see addendum.
JOB DIMENSIONS:
A.Supervision Received
Reports to and receives technical and functional guidance from the Project Manager, Operations Manager or Manager of Operations.
B.Supervision Exercised
Provides direction to direct project reports.
C.Contacts
Acts as the principal contact for the project scope of work with Customers and Bechtel management throughout the duration of the project.

Maintains contact with management personnel from suppliers, subcontractors, and governmental agencies as appropriate.

Maintains management level relationships with other participating entities responsible for performing services in connection with the project, including joint venture, alliance or consortium participants, multiple execution offices/sites and with appropriate organizations in the community.
ESSENTIAL JOB DUTIES:
1. Assists BD in developing win plans, preliminary project execution plans, estimating plans, proposal plans, proposals, and contract formulation. Reviews draft prime contract and proposal documents. Develops prime contract strategy and plan. Participates in prime contract negotiations including the negotiations of client/customer deliverables and the schedule for such deliverables. Ensures proper and clear Division of Responsibility (DOR) between Bechtel and JV partners including integrated work processes.
2. Establishes an appropriate, integrated organizational structure, including off-project functional and specialist support. Defines and communicates roles, responsibilities and authorities to project team members/partners and the Customer to ensure project completion in a safe manner, within budget, on schedule, and in conformance with the appropriate standards, specifications and applicable regulatory requirements. The project organizational structure should address multiple execution offices, multiple project entities, joint venture, alliance and consortium arrangements, as appropriate.
3. Ensures scope, design basis and objectives are defined, best practices/lessons learned reviewed, detailed work plans, schedules, budgets and procedures are established, including: Execution Plan; Contract Management Plan; Plan for addressing critical cross-functional work processes and systems, etc. Obtains concurrence by the members of the project team, functional management and the Customer. Ensures integration of work plans of multiple execution units or entities, such as Joint Ventures. Promotes the use of constructability reviews during project execution.
4. Monitors and controls all contractual commitments to ensure that all work is being performed in accordance with the specifications, drawings and terms of the contract, that a trend program is in place, that change orders and claims are processed in a timely manner. Implements and maintains a change management control system. Ensures that all Customer communications on the prime contract are documented. On behalf of the Customer, manages contractors on construction management projects.
5. Facilitates with project team the development, communication, implementation, update and continual use of the Project Execution Plan. Reviews and approves project control systems which measure progress/performance, provide early warning of deviations from Plan, and identify corrective actions to be taken.
6. Identifies quality requirements and ensures the proper processes are identified and implemented to achieve contractual quality commitments. Assesses customer perception of quality on a regular periodic basis.
7. Oversees the Environmental, Safety & Health program for both the office and field work environments including contractor and subcontractor activities. Ensures design is in accordance with ES&H laws and regulations applicable to the projects (country).
8. Oversees the Document Control and Records Management function. Coordinates the documentation and software turnover package to the client at the end of the project. Ensures that customer standards for documentation and electronic files are maintained, as appropriate.
9. Reviews and approves bid tabulations for commitments on all major purchase orders, contracts, and sub-contracts, and approves critical changes to these documents in accordance with the delegated commitment authority. Promotes and uses global acquisitioning and MPAGs as appropriate. Considers currency protection and hedging, as appropriate.
10. Directs the preparation and presents the Project Financial Status Report (PFSR) to Bechtel management.
11. Monitors cash flow to minimize the use of Bechtel capital resources on the project. Informs the Customer of the current and anticipated cash requirements. Establishes and controls the budget for non-reimbursable project costs.
12. Assists in the training of new project managers and other project personnel in key positions through both formal training courses and on-the-job training. Establishes a plan to provide training opportunities for project personnel.
13. Promotes the management concept of Continuous Improvement (CI) among all members of the project team. Leads the CI process for the Customer and Bechtel. Promotes, monitors and mentors the concept of total installed cost (TIC). Initiates, promotes and continually practices team building.
14. Conducts periodic project and Customer meetings consistent with the project communications plan to promote and facilitate communication, review progress/performance, discuss issues and facilitate problem resolution. Develops communication plan to ensure effective communications between the project team, the Customer and off-project operations, Functional Management, RIU/EU and Senior Management.
15. Documents all turnover activities and obtains Customer's final acceptance of the work. Prepares and submits the Final Project Report to Bechtel management and the Customer. Closes out the prime contract.
JOB KNOWLEDGE:
Knowledge of Bechtel organization, policies, procedures and programs including QA and Safety.
Knowledge of UK industry, technology and EPC work processes, including knowledge of customs, culture and business practices.
Experienced with an in-depthnowledge and understanding of working arrangements with joint ventures, alliances and consortiums including Tier I, II, and III contractors in the UK NEC contract environment with packages greater than £400m in size.
Ideally experienced in managing UK supply chain partners in all aspects of MEP including testing and commissioning.
Experience with lump sum and reimbursable projects at all stages of a project life cycle, but in particular with the testing and commissioning phase
Knowledge of front-end activities including:
Best Practices/Lessons Learned

Constructability

Risk Analysis/Contingency Evaluation

Estimate/Proposal Review Process
Ability to effectively organize and staff a project team in a matrix organization.
Shaping tomorrow together
Bechtel is one of the most respected global engineering, construction, and project management companies. Together with our customers, we deliver landmark projects that foster long-term progress and economic growth. Since 1898, we've completed more than 25,000 extraordinary projects across 160 countries on all seven continents. We operate through four global businesses: Infrastructure; Nuclear, Security & Environmental; Oil, Gas & Chemicals; and Mining & Metals. Our company and our culture are built on more than a century of leadership and a relentless adherence to our values, the core of which are safety, quality, ethics, and integrity. These values are what we believe, what we expect, what we deliver, and what we live.
www.bechtel.com at https://www.bechtel.com/
Bechtel is an Equal Opportunity Employer. All qualified applicants will receive consideration for employment without regard to race, color, religion, sex, sexual orientation, gender identity, national origin, or protected veteran status and will not be discriminated against on the basis of disability.