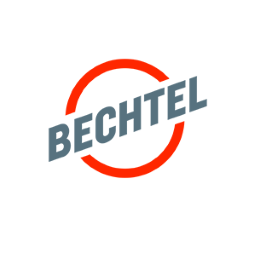 Job Information
Bechtel Corporation

Field Engineer  - Mechanical

in

Los Pelambres

,

Chile
Requisition ID: 223443
Job Overview:
The Construction Mechanical Field Engineer is responsible for activities relating to construction engineering within the mechanical discipline. Duties include interpreting mechanical design drawings and specifications, equipment installation, mechanical leak testing and cleaning/flushing, field verification of materials, and technical direction to field mechanical personnel as required. This position is not considered the design authority for the project, but only to enforce mechanical construction per design.
Key Responsibilities:
Coordinate with engineering on constructability and design issues relating to the mechanical discipline such as mechanical equipment installation, maintenance, and testing.

Establish a mechanical design/field engineering working relationship and lines of communication with the Project Engineer, including agreement on mechanical engineering deliverables and overall construction application configuration management.

Responsible for quantity take-off, control, tracking, reporting and forecasting for mechanical discipline.

Specify the mechanical criteria for mechanical construction of temporary construction facilities as required.

Direct the preparation of requisitions for field procured materials, material substitution, services and equipment such as tanks and drums, hoists, gantry, cranes, and fans and blowers.

Approve field requisitions as delegated by the Project Field Engineer.

Review material receiving reports and warehousing to assure delivery of correct mechanical materials.

Coordinate and monitor the interfaces for mechanical data exchange to support the construction automation plan and the project controls program requirements at the jobsite.

Develop and manage the mechanical construction quality program.

Direct preparation of cost estimates for mechanical construction activities and coordinate the preparation of cost reports, forecast and progress reports.

Coordinate with Field Supervision and Subcontractors to plan/support construction schedules.

Plan and recommend mechanical procedures to be implemented by Field Supervision to ensure construction operations are within requirements of engineering design and specifications.

Work with customer's resident engineering and operating personnel to coordinate mechanical construction activities.

Coordinate subcontract activities to ensure mechanical materials, equipment and quality comply with design plans and specifications.

Implement controls over variables affecting mechanical job progress such as equipment installation, maintenance, and testing. Also ensure engineering and procurement provide timely delivery of drawings, materials and equipment and that other corporate programs are fully utilized.

Undertake mechanical testing including leak testing and cleaning/flushing.

Administer major subcontract changes regarding the mechanical discipline and represent the company in major contractual discussions and negotiations.

Perform other duties as required by Bechtel management.

Validate and submit (discipline) construction quantities for Quantity Unit Rate Report (QURR) tracking.

Interface with Project Controls for submittal of quantities to ePCWorks.
Basic Qualifications:
Bachelor's degree in Engineering or other relevant technical discipline from an accredited university as well as a minimum of six years relevant work experience, or 12 years relevant experience in the absence of a degree.

Have working knowledge of mechanical operations.

Demonstrated commitment to Environment, Safety and Health (ES&H). Demonstrated commitment to a Zero Accident safety program.

Must be computer-literate in word processing, spreadsheet and database applications.

Must be familiar with current industry quality standards.

Basic ability to utilize the TeamWorks automation suite as the Bechtel Standard Application Programs (BSAPs).

Basic knowledge of Project Technical Requests (PTR) for routing and resolving Requests for Information (RFIs), Field Change Documents (FCDs), and Non Conformance/Compliance Reports (NCRs) between project sites, contractors, clients, and home office.

Basic knowledge of work packaging and basic ability to manipulate completions module and PunchWorks for interface with the start-up team.

Intermediate understanding of production management including scheduling.

Intermediate communication skills.

Strong interpersonal and teamwork skills.

Intermediate knowledge of cost management including estimating and forecast development.

Previous supervisory experience within mechanical discipline.
Shaping tomorrow together
Bechtel is one of the most respected global engineering, construction, and project management companies. Together with our customers, we deliver landmark projects that foster long-term progress and economic growth. Since 1898, we've completed more than 25,000 extraordinary projects across 160 countries on all seven continents. We operate through four global businesses: Infrastructure; Nuclear, Security & Environmental; Oil, Gas & Chemicals; and Mining & Metals. Our company and our culture are built on more than a century of leadership and a relentless adherence to our values, the core of which are safety, quality, ethics, and integrity. These values are what we believe, what we expect, what we deliver, and what we live.
www.bechtel.com at https://www.bechtel.com/
Bechtel is an Equal Opportunity Employer. All qualified applicants will receive consideration for employment without regard to race, color, religion, sex, sexual orientation, gender identity, national origin, or protected veteran status and will not be discriminated against on the basis of disability.