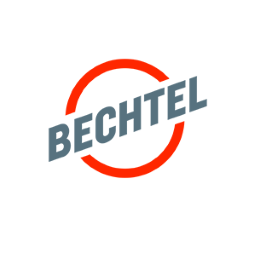 Job Information
Bechtel Corporation

Package Cost Engineer

in

N/A

,

United Kingdom
Requisition ID: 228701
Relocation Authorized: National - Single

Project No.: [[cust_projectNumber]]

Grade: 25-26

Position to be Panel Interviewed? No
Project Description:
Multi-year UK nuclear infrastructure programme for which Bechtel will provide PMO (including Project, Engineering, Commercial and Construction Management) services. This programme involves a multi—billion investment in nuclear and non-nuclear facilities.
The job is likely to be executed through an NEC3/NEC4 target cost reimbursable/incentive fee contract.
Role Overview:
1. Works at project level involved in delivery of infrastructure (low) hundreds million pounds in value.Reports to the Project Manager and by matrix reporting to the Project Controls Manager.
2. Provides comments and recommendations for cost engineering requirements relative to staffing and project control. Prepares detailed staffing plans for cost engineering activities.
3. Reviews design scope criteria and quantities for completeness and reasonableness, and coordinates with the project to develop additional estimating bases when information is incomplete. Establishes the conceptual scope of studies when definition is not available.
4. Assists in reviewing proposal provisions related to cost engineering and material control and develops supporting data for contract negotiations. Obtains vendor information to update the cost data file. Applies material unit rates to quantities. Maintains cost data files.
5. Interfaces with management and client counterparts for specific cost presentations.
6. Participates in developing and presenting training classes on designated subjects and on-the-job training for specific processes and practices.
7. Supports the timely preparation of cost estimates. Prepares and analyzes comparisons of scope, quantities, and cost data between the projects. Performs productivity analysis of Construction operations and verifies results. Establishes productivity basis to be utilized in estimates, as developed with the concurrence of Construction. Reviews labor estimates for reasonableness.
8. Coordinates the pricing structure or criteria that will be used by each discipline or specialty to meet the objectives of the project. Establishes format and content of summaries and reconciliations, including segregation of cost according to level of confidence and identification of areas of risk.
9. Prepares or reviews distributable and/or contractor's indirect cost estimates, and develops the basis for temporary facilities, miscellaneous construction services, construction tools and equipment, non- manual manpower, startup services, payroll taxes and insurance, support facilities and operation, and other field office costs. Researches and develops or reviews tax estimates, including federal, state, and local tax issues. Assists in developing or develops foreign currency and exchange rate cost data.
10. Prepares and analyzes comparisons of scope, quantities, and cost data between projects. Develops bid evaluation cost and schedule criteria and prepares bid evaluations.
11. May participate in discussions with suppliers.
12. Defines project needs for cost control in accordance with established Bechtel and client contractual requirements, objectives, and procedures. Supervises the timely performance of cost control activities. Reviews and critiques design and specifications for cost effectiveness and suggests alternatives when appropriate. Prepares or supervises the preparation of cost studies utilizing historical data, statistical analysis, and cost and quantity comparisons. Develops innovative new techniques to meet specific needs, as required. Prepares cost trend estimates in support of project cost trend programs.
13. Undertakes cost recording, monitoring, and reporting practices for compliance with applicable standards. Responsible for the development and accuracy of cost engineering reports. Verifies consistency with previous reports to ensure compatibility. Responsible for issuing reports required by management and project procedures.
14. Responds to investigating requirements for cost control data for a specific discipline or other specialty applications. Performs cost analysis support for the project and recommends development or modification of cost engineering data standards.
15. Coordinates information input into specific studies. Responsible for integration of activities and total work scope identification. Evaluates study results and recommends conclusions for project team consideration and discussion.
16. Assists in developing unit job hour and pricing data for a specific discipline or other specialty. Performs data analysis, identifies problems, and makes recommendations.
17. Creates and implements measurement systems for given processes, analyzes performance metric results, and identifies improvements. Uses statistical tools to analyze metrics (e.g., regression, analysis of variance, correlation), and analyzes measurement systems to identify bias, repeatability, and stability issues.
Basic Qualifications:
The candidate will have gained cost engineering experience across several projects.

The candidate will have led cost engineering on at least one project of £50M capital value.
Minimum Qualifications:
The position is open to United Kingdom (UK) Nationals only. UK/US dual citizens may be considered.

This position is also subject to a successful interview and agreement upon terms and conditions of employment. Candidate must be able to obtain an SC security clearance.

Experience in performing, monitoring, and reviewing cost engineering functions, which include cost estimating, cost control, and cost analysis, in the field and the home office.

Knowledge of supervision, personnel administration, and training of technical and non-technical personnel.

Statistical knowledge in the areas of sampling, distributions, probability, and hypothesis testing for metrics.

Skilled in oral and written communication.

Proficiency with multiple discipline specific software applications such as Microsoft Office Applications such as Word, Excel and PowerPoint and or cost processors such as EcoSys.

Knowledge of financial reporting systems and controller account codes, and understanding of Controller instructions, which impact Project Controls (including Project Financial Status Reports and Earned Revenue Determination Data).

Intermediate level of knowledge of engineering, procurement, contracts, construction, and startup work processes.

Knowledge of engineering and construction management customarily acquired over time through specialized instruction or practical experience.
Preferred Qualifications:
EPC/EPCM/EVMS experience on major infrastructure programmes.

Cost Engineering experience on nuclear and/or defence projects, or projects of similar complexity.

Experience on UK construction projects of >£500M TIC.

APM / PMI qualifications or similar.

Must be able to obtain and maintain SC--Security Clearance
Bechtel's internal staffing policy includes the minimum time that you need to be in your current position before applying to a new position. Please refer to the applicable policy manual and ensure you meet the minimum requirements.