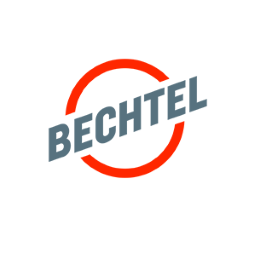 Job Information
Bechtel Corporation

Technical Editor (229345)

in

Oak Ridge

,

Tennessee
Requisition ID: 229345
Project Description:
Bechtel National, Inc. (BNI), Bechtel's government services business, is one of the top providers to departments and agencies of the U.S. and British governments. Its successes include many large, first-of-a-kind projects in government site management, environmental restoration, defense, space, energy, and national and homeland security. This position will provide support to the Uranium Processing Facility (UPF) located at the Y-12 National Security Complex in Oak Ridge, Tennessee.
UPF will be built by 2025 for $6.5 billion and will be a first-of-its-kind complex for enriched uranium operations in support of Y-12 missions. UPF is one of the Department of Energy's largest investments in Tennessee since the Manhattan Project and one of the National Nuclear Security Administration's largest construction projects. When complete, UPF will: replace a 70-year-old facility with modern buildings, reduce operational costs and energy consumption, improve worker safety, and provide enriched uranium capabilities well into the future.
The UPF project works on a 9-80 schedule with every other Friday off. Start times are flexible but the standard work week is Monday - Thursday from 7:00 a.m. to 4:30 p.m. The schedule on working Fridays is 7:00 a.m. to 3:30 p.m.
Eligibility for this position requires US citizenship; successful candidate must provide proof of US citizenship in order to obtain badge access to the site. Candidate must complete security questionnaire and successfully clear site access requirements check. All employees are subject and agree to random drug and alcohol testing as a condition of employment. Must be able to obtain a security clearance, as applicable.
Role Overview:
This position plans, writes, edits, proofreads and coordinates simple to complex documents and other print and electronic media for accuracy, consistency, professional quality, and conformance to the Project style guide in an electronic work flow environment. Able to accomplish complex jobs under limited supervision per Project specifications. Complexity is determined by technical terminology, length, scope, and client direction.
Responsibilities may include, but are not limited to:
Works collaboratively with customers and editing team to edit and format a wide range of documents and procedures, assisting other team members as needed. Ensures that material is correctly organized and exhibits proper grammar, spelling, word choice, and idioms; logical, and internally consistent.

Assists in prioritizing document queue, balancing workload between editing team members, and performing peer reviews.

Ensures reference information is valid and correct.

Interfaces with customers to ensure documents are completed in a timely manner to meet schedule delivery dates. Monitors job progress and deadlines, and alerts responsible managers and team when schedules appear to be in jeopardy.

Maintains job logging and tracking through Technical Editing Application (TEA).

Develops instructional or presentation materials, as required.

Assists in creating document templates.

Assists with formatting visuals such as tables, flowcharts and photographs

Helps to develop and maintain document standards for the Project, and provide guidance on use to Project personnel.

Adheres to Project Style Guides.

Keeps up to date on changing Project requirements, goals, and standards.

Actively seeks out opportunities for improving and standardizing team processes.

Strives to support Bechtel's "zero-accident" philosophy through personal safe behavior/work practices and by being aware of surroundings and activities that may be potential safety hazards. Takes steps to correct or minimize hazards.

Ability to work additional hours as needed.

Performs other tasks as assigned by managers.
Basic Qualifications:
Bachelor's degree in English, Journalism, Technical Communications, or a related publications field plus one year of experience. In lieu of degree, high school diploma or equivalent plus seven years of related experience.

Must be able to demonstrate basic to intermediate proficiency using Microsoft Word. A skills assessment will be administered to test proficiency.

Must have excellent written and verbal communications skills, including spelling, grammar, punctuation, and proper use of syntax. A skills assessment will be administered to test proficiency.

Must be a US citizen.

Must be able to complete and pass a pre-employment drug screen and background check which includes verification of employment and education.

Must either possess a DOE Q clearance, or have the ability to obtain one.
Minimum Qualifications:
Technical writing and editing skills normally acquired through specialized education/training in English, technical communications, or journalism.

Thorough knowledge of grammatical rules, spelling, composition, and style.

Ability to perform substantive edits, write original text, and identify and apply an appropriate level of edit based on considerations such as customer expectations, audience, visibility, and corporate and Project standards.

Ability to review, format, and edit content to professional standards while conforming to appropriate style guide and other document-related guides, procedures, and requirements.

Ability to perform research to support document production.

Ability to perform complex publication assignments with minimal supervision.

Ability to work effectively within an electronic document management system.

Strong organizational skills, and problem solving skills.

Comprehensive knowledge of current communication, publication, and production methods and trends.

Excellent oral and written communication skills; must be able to effectively communicate with project team members at all levels of the organization.

Must be proactive, use individual initiative, follow tasks through to completion, be attentive to detail, produce quality products and adhere to tight deadlines.

Flexibility to respond to urgent project requests and/or changing priorities.

Must be able to maintain confidentiality and exercise a high degree of individual discretion, diplomacy, and judgement.
​​​​​​​
Preferred Qualifications:
Familiar with producing nuclear safety documentation.

Familiar with scientific/engineering principles and terminology related to engineering for nuclear facility components, systems, design, and operations.

Understands trademark, copyright, and corporate identity standards and guidelines.

Perform research to support document production.

Demonstrated ability to work with people of varied backgrounds and objectives.

Knowledge and experience with SharePoint and Visio programs.

Knowledge of procedure development skills that may be specific to or across various disciplines of administrative policies, engineering, procurement, construction, startup and/or operations.
Shaping tomorrow together
Bechtel is one of the most respected global engineering, construction, and project management companies. Together with our customers, we deliver landmark projects that foster long-term progress and economic growth. Since 1898, we've completed more than 25,000 extraordinary projects across 160 countries on all seven continents. We operate through four global businesses: Infrastructure; Nuclear, Security & Environmental; Oil, Gas & Chemicals; and Mining & Metals. Our company and our culture are built on more than a century of leadership and a relentless adherence to our values, the core of which are safety, quality, ethics, and integrity. These values are what we believe, what we expect, what we deliver, and what we live.
www.bechtel.com at https://www.bechtel.com/
Bechtel is an Equal Opportunity Employer. All qualified applicants will receive consideration for employment without regard to race, color, religion, sex, sexual orientation, gender identity, national origin, or protected veteran status and will not be discriminated against on the basis of disability.