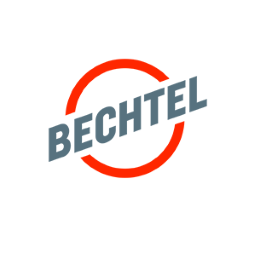 Job Information
Bechtel Corporation

VDC Automation Engineer, VTR ()

in

Reston

,

Virginia
Requisition ID: 218514

Position Title: VDC Automation Engineer, VTR (218514)

Project: Versatile Test Reactor (VTR)

Location: Reston, VA

Relocation Authorized: None

Position to be Panel Interviewed? No

Work Authorization: Possess right to work in the US without sponsorship

Other Requirements: Pre-employment drug screen, background check
Position Scope
The Versatile Test Reactor (VTR) Project is developing a 300MWt sodium-cooled fast reactor with a secondary sodium loop that transfers the reactor heat to the atmosphere via sodium-to-air heat exchangers. The reactor will be used for testing and investigation of fuels and materials subjected to high, fast neutron flux of fast reactor environments. The VTR Project will be located on the Idaho National Lab site in Idaho. Phase 1 of the Project is to develop a VTR concept to support generation of a high-confidence cost estimate and schedule that will be used to inform a Department of Energy decision on whether to proceed with Phase 2 final design, construction and commissioning. The Bechtel scope of work for Phase 1 will include conceptual design for the non-reactor systems and components and the design of the structures. Bechtel work will be executed in Reston, Virginia.
VDC Program Engineer Role Overview
The Automation Engineer Lead applies engineering software management/support expertise to a broad range of engineering computer aided design/computer aided engineering software that supports engineering work processes.
Understands primary Bechtel engineering tools (i.e., AVEVA E3D and other AVEVA products) or similar Off-The-Shelf tools and has a complete understanding how upstream and downstream users are impacted by engineering data.

Has experience integrating data between software applications and in support of software and database upgrades.

Develops and documents related to data management, data integration, data quality, automation planning, etc.

Uses excellent oral and written communication skills, collaborates with GBU and Project functional representatives, and customers to elicit requirements to support implementation activities.

Effectively influences actions and opinions of others

Collaborates with product vendors to relay requirements, as needed.
Basic Requirements:
BS degree in engineering from an accredited institution with 6 years related experience or AA/AS degree with 8 years of related experience; or in lieu of education a high school diploma or equivalent and a minimum of 12 years related design experience.

US Citizen or able to legally remain in the US without sponsorship
Minimum Requirement:
Extensive experience using 3D software products and associated work processes

Extensive experience with database designing and maintaining, integrating, and transforming data and databases

Experienced eliciting and developing requirements specification to support database design, data integration, data transformation, data quality, and software development

Extensive experience working with users on data and software issues

Experience researching new software and technical solutions

Experience in software development using various programming languages (i.e., .NET, etc.) and SQL
Preferred Requirements:
Conversant knowledge of data security

Department of Energy Q-clearance or Department of Defense Secret Clearance

Experience with Building Information Modeling or Virtual Design and Construction

Experience working in a formal software development organization using proven methodologies (i.e., Agile, etc.)

Experience working with 4D and 5D tools such as Synchro. This experience can also be gained through collaborating with counterparts that use these tools.
Shaping tomorrow together
Bechtel is one of the most respected global engineering, construction, and project management companies. Together with our customers, we deliver landmark projects that foster long-term progress and economic growth. Since 1898, we've completed more than 25,000 extraordinary projects across 160 countries on all seven continents. We operate through four global businesses: Infrastructure; Nuclear, Security & Environmental; Oil, Gas & Chemicals; and Mining & Metals. Our company and our culture are built on more than a century of leadership and a relentless adherence to our values, the core of which are safety, quality, ethics, and integrity. These values are what we believe, what we expect, what we deliver, and what we live.
www.bechtel.com at https://www.bechtel.com/
Bechtel is an Equal Opportunity Employer. All qualified applicants will receive consideration for employment without regard to race, color, religion, sex, sexual orientation, gender identity, national origin, or protected veteran status and will not be discriminated against on the basis of disability.