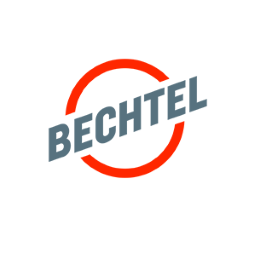 Bechtel Corporation

National Electrical Code Inspector, WTCC (210139)

in

Richland

,

Washington
Requisition ID: 210139

Position Title: National Electrical Code Inspector, WTCC (210139)

Project: WTCC

Location: Richland, WA

Relocation Authorized: National - Family

Other Requirements: Pre-employment drug screen, background check and physical
Bechtel is designing, constructing and commissioning the world's largest radioactive waste treatment plant for the U.S. Department of Energy at the Hanford Site in southeastern Washington State. The Hanford Tank Waste Treatment and Immobilization Plant will use vitrification technology to process and solidify 56 million gallons (210 million liters) of radioactive and chemical waste stored at the Hanford site, which is a byproduct of plutonium production during World War II and the Cold War era.
The project is the largest undertaking of its kind and one of DOE's most technically challenging cleanup projects. Its construction spans 65 acres (26 hectares) with four major nuclear facilities Pretreatment, Low- Activity Waste Vitrification, High-Level Waste Vitrification and Analytical Laboratory as well as operations and maintenance buildings, utilities, other support facilities.
This position is located at the Construction Site (22 miles north of Richland) and works a 4 x 10 schedule, M-Th, 6:30 a.m. to 5 p.m.
Role Overview
Performs inspection activities within the electrical discipline. Provides engineering assistance to superintendents, verifies materials, equipment, quality, and assures results meet design requirements, NRTL and National Electrical code compliance. This role will require direct interaction with our client DOE.
Provides technical direction and assistance to Electrical Superintendents and crafts.

Performs inspections of all electrical work in progress on a continual basis and complete final checkout of electrical installations to ensure quality and conformance to specifications and codes prior to turnover to startup.

Assist with the technical coordination of the lock-out and tag-out program activities as required.

Coordinates with vendor Technical Advisors as required

Coordinates with Engineering to resolve drawing issues

Coordinates with Engineering to resolve NEC issues

Communicates with the Client (DOE) on the resolution of NEC issues.

Represents the Authority Having Jurisdiction (AHJ) while performing NEC inspections

Assists AHJ with their responsibilities and determinations for project interpretations.

Coordinates and inspects subcontractors work in the electrical field.

Demonstrates Safety in job function
Basic Qualifications
Bachelor degree in Electrical Engineering or Construction related discipline from an accredited university and at least 6 years of progressive construction related experience including, but not limited to DOE experience, work package preparation, system turnover, temporary power design and installation, construction testing. In lieu of degree at least 12 years of progressive construction related experience including but not limited to DOE experience, work package preparation, system turnover, temporary power design and installation, construction testing.

NEC code inspection and, knowledge of NFPA 70E and OSHA.
Minimum Qualifications
Must be able to complete and pass a pre-employment drug screen, physical, and background check which includes verification of employment and education. Must be able to obtain a Department of Energy badge for access to the Hanford Site.

Must be computer literate in word processing, spreadsheet, and database applications.

Must be familiar with current industry quality standards and have an excellent knowledge of the National Electrical code, OSHA and NEMA standards for electrical installations.

Experience in construction and technical inspection in the areas of installation and testing of electrical systems, lighting systems, high voltage equipment, grounding, DCS systems, and cable pulling activities.

Employee is expected to demonstrate professional characteristics, initiative, tact, and flexibility while performing job duties and projects.
Preferred Qualifications
Possess the right to work and remain in the US without sponsorship.

Knowledge and experience in construction methods, processes, and safety compliance.

Strong knowledge of NEC and UL programs

NEC code inspection certified

Working knowledge NFPA 70E 2015 and OSHA 29CFR1910, 29CFR1926 and 10CFR851

Excellent people skills.

Licensed journeyman electrician

Working knowledge of the DOE Electrical Safety Regulations (DOE-0359 and DOE-HDBK-1092)

Proficiency in Microsoft Office Suite for spreadsheet and database applications
.
Shaping tomorrow together!
Bechtel is among the most respected engineering, project management, and construction companies in the world. We stand apart for our ability to get the job done right—no matter how big, how complex, or how remote. Bechtel operates through four global business units that specialize in infrastructure; mining and metals; nuclear, security and environmental; and oil, gas, and chemicals. Since its founding in 1898, Bechtel has worked on more than 25,000 projects in 160 countries on all seven continents. Today, our 53,000 colleagues team with customers, partners, and suppliers on diverse projects in nearly 40 countries.
An Equal Opportunity Employer. All qualified applicants will receive consideration for employment without regard to race, color, religion, sex, sexual orientation, gender identity, national origin, or protected veteran status and will not be discriminated against on the basis of disability.