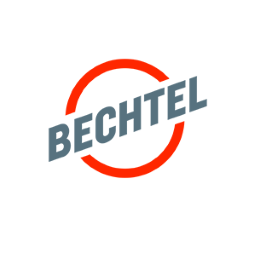 Job Information
Bechtel Corporation

Regulatory Compliance & Permitting Group Manager, WTP (218560)

in

Richland

,

Washington
Requisition ID: 218560

Position Title: Regulatory Compliance & Permitting Group Manager, WTP (218560)

Project: WTP

Location: Richland, WA

Relocation Authorized: National/International - Family

Work Authorization: Possess right to work in the US without sponsorship

Other Requirements: Pre-employment drug screen, background check and physical
Project Overview:
Bechtel is designing, constructing, and commissioning the world's largest radioactive-waste treatment plant for the U.S. Department of Energy (DOE) in southeastern Washington State. The project will use vitrification technology to process and stabilize 56 million gallons (212 million liters) of radioactive and chemical waste stored at the Hanford Site which is a byproduct of plutonium production during World War II and the Cold War era.
The cleanup project is one of DOE's most technically challenging and the largest undertaking of its kind—equivalent to building two nuclear power plants. The construction site spans 65 acres (26 hectares) and includes facilities for pretreatment, low-activity waste vitrification, high-level waste vitrification, and the analytical laboratory as well as operations and maintenance buildings, utilities, and other support facilities.
Positions located at the Construction Site (22 miles north of Richland) are on a 4 x 10 schedule, M-Th, 6:30 a.m. to 5 p.m. All other work locations (Richland WA and Reston VA) are on a 9-80s schedule, M-F 7:00 am to 4:30 pm with alternating Fridays off. Extended hours as needed.
Position Overview
This position reports to the Environmental Protection Manager, as part of the WTP Contractor Assurance Systems & Environmental (CASE) organization

Implement and maintain the WTP Project-level environmental management program.

Responsible for analyzing environmental regulations, statutes and DOE Orders.

Provide day-to-day direction to Regulatory Compliance & Permitting group staff.

Provide for flow-down of applicable environmental requirements to implementing organizations during all project phases (Engineer, Procure, Construct, and Commissioning).

Responsible for preparing environmental permits as well as permit modifications, plans, reports, and procedures.

Integrate environmental permitting requirements into all phases of engineering, procurement, construction and commissioning of the WTP Project.

Develop innovative approaches to technical problems and integrate solutions with other functions.

Develop and maintain programmatic procedures for a wide range of environmental applications on project including preparation of permits, permit modifications, plans, and reports.

Provide technical assistance to WTP Project mangers in addressing environmental issues as they arise during project execution.

Conduct programmatic oversight of the project's environmental compliance activities along with implementation of the WTP environmental programs and policies.

Coordinate regulatory agency visits and the WTP Project document review process.

Interact with WTP project, DOE, and regulatory agency personnel in the resolution of complex regulatory issues and special initiatives.
Basic Qualifications:
Bachelor of Arts or Science degree in an engineering or science field from an accredited college or university and 13 years of environmental related experience or in lieu of a degree, high school diploma or GED and 19 years of environmental related experience.
Minimum Qualifications:
Must possess good oral and written communication skills, specifically in the preparation of permits, resolution of technical issues, and communication with regulatory agencies.

Previous environmental compliance experience in the nuclear industry for commercial and/or DOE project activities.

Ability to plan and schedule assigned work and complete tasks on time.

Working knowledge of Microsoft Word and Excel.

Must possess Bechtel Certification for position or achieve within 12 months of accepting position.

Must be able to complete and pass a pre-employment drug screen, physical (if located at the construction site), and background check which includes verification of employment and education.

Must be able to obtain a Department of Energy badge for access to the Hanford Site.
Preferred Qualifications:
Working knowledge of Access, Visio, and Power Point.

Demonstrated understanding and involvement in managing environmental permit modifications.

Experience with the application of air quality, water quality, waste management, and Department of Transportation regulations in an operational setting.

Flexibility to respond to urgent project requests and/or changing priorities.

Previous experience working with regulatory agencies and demonstrating environmental compliance.

Previous experience developing and maintaining an ISO14001 compliant environmental management system.

Prior experience managing staff (providing direction, positive feedback, confirming progress and evaluating performance).

Possess the legal right to work and remain in the United States without sponsorship.
Shaping tomorrow together!
Bechtel is among the most respected engineering, project management, and construction companies in the world. We stand apart for our ability to get the job done right—no matter how big, how complex, or how remote. Bechtel operates through four global business units that specialize in infrastructure; mining and metals; nuclear, security and environmental; and oil, gas, and chemicals. Since its founding in 1898, Bechtel has worked on more than 25,000 projects in 160 countries on all seven continents. Today, our 53,000 colleagues team with customers, partners, and suppliers on diverse projects in nearly 40 countries.
Bechtel is an Equal Opportunity Employer. All qualified applicants will receive consideration for employment without regard to race, color, religion, sex, sexual orientation, gender identity, national origin, or protected veteran status and will not be discriminated against on the basis of disability.