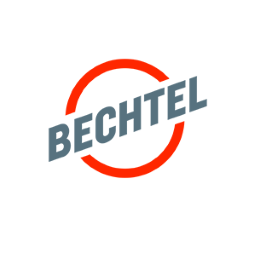 Job Information
Bechtel Corporation

Civil Engineer - (San Ramon, CA)

in

San Ramon

,

California
Requisition ID: 218563
Organization: Infra

Location: [[location]]
Job Summary
This position is for the AT&T Mobility Turf Program and is located in San Ramon, CA.
The Market Engineer will be deployed in a communications project market office. This individual will review and approve engineering work performed in the market, and will report to the lead market engineer for day-to-day work activities, priorities, budgets, and schedules.
Job Responsibilities:
Provide technical support at the market level to Bechtel staff, market manager and all local architectural engineering subcontractors performing the design work. The market engineer will assist on the initial site assessment and constructability as required for all scopes of work.

Coordinate, organize, manage and control engineering work assigned. Receive reviews and verify that all site candidate information packages and radio frequency datasheets are complete before proceeding with the zoning drawings and/or detailed construction drawings.

Receive technical direction from the lead market engineer when changes or clarifications to the project design standards or design guidelines are identified. .

Identify and develop task scope of work for out of scope work, obtain pricing and schedule quotes from architectural engineering subcontractors and authorize architectural engineering firms to proceed with the work via service requisitions.

Obtain owner and market manager concurrence prior to authorizing architectural engineering firms to perform out of scope work.

Receive, review and approve engineering work performed by the local architectural engineering subcontractors to ensure design is in accordance with project design standards and local requirements. Coordinate all zoning drawings and construction drawings with site and construction.

Obtain all documentation that will be used as design inputs for existing sites (i.e. surveys, site construction drawings, site candidate information packages, site as built surveys, existing building or tower structural drawings and calculations, soil reports, etc).

Receive, review and approve all engineering turnover documentation (i.e. sweep test results, structural calculations, ground test reports and as-build drawings).

Maintain status of all project engineering work and update site databases or other project schedules as required to monitor progress and control the work. Attend market weekly status/deployment meetings as required.

Complete/coordinate the completion of the new tower data sheet to ensure that new towers are ordered to support the schedule. Complete material requisitions as required.
Job Qualifications:
Must have the right to work and remain in the US without visa sponsorship.

Must have a Bachelor's Degree in Civil Engineering from an accredited college or university and 1-3 years of engineering experience is required.
Tier 1
Minimum 1 year engineering experience
Tier 2
Minimum 3 years engineering experience.
Bechtel is among the most respected engineering, procurement, and construction companies in the world. We stand apart for our ability to get the job done right- no matter how big, how complex or how remote. The reliability of our performance, the enduring quality of our projects, the strength of our ethics, and the seriousness of our commitment to safety and sustainability are evident in everything we do. Bechtel delivers for its customers what others can only promise.
Build your career as you build some of the most challenging and complex projects in the world today.
Bechtel is an affirmative action/equal opportunity employer (AA/EOE).