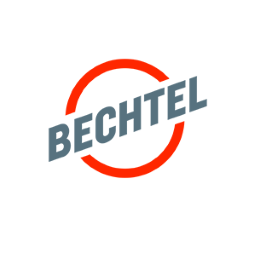 Job Information
Bechtel Corporation

Mechanical Engineer

in

Santiago

,

Chile
Requisition ID: 218455
SUMMARY:
Plans and conducts independent work within a global business unit requiring judgment in the evaluation, selection, application and adaptation of engineering techniques, procedures and criteria. Devises new approaches to solving problems.
For salary grade determination, see Addendum.
JOB. DIMENSIONS:
A. Supervision Received
Performs most assignments independently with instructions as to the general results expected. Receives technical guidance from Engineering Specialists or Supervisors on unusual or complex problems and supervisory approval on proposed project plans.
B. Supervision Exercised
Provides technical direction and assigns work to subordinate engineers, designers, drafters, technicians and others who assist in performing specific assignments.
C. Contacts
Independently contacts vendor's representatives and project field personnel to gather or give information. Contacts client counterparts as directed. ESSENTIAL JOB DUTIES:
1. Plans, schedules, conducts, and coordinates detailed phases of engineering work for a global business unit usually in one discipline in a project or staff group. Performs work that involves conventional engineering practice but may include complex features such as resolving conflicting design requirements, unsuitability of conventional materials and/or difficult coordination requirements.
2. Performs work using Bechtel Standard Application Programs (BSAPs) and appropriate 2-D and 3-D computer aided design and computer aided engineering (CAD and CAE) tools.
3. Plans, coordinates or prepares equipment or work specifications, bid evaluations and award recommendations for equipment.
4. Coordinates engineering efforts in assigned areas between specialty and other engineering groups or disciplines, with the client, suppliers, and contractors and between other groups.
5. When delegated, assumes a lead technical role over other engineers or project subgroups for completing specific tasks.
6. Assists in on-the-job-training of assigned personnel and provides input for their performance evaluations.
7. Prepares letters to vendors and clients.
8. Reviews bid analyses and makes recommendation.
9. Prepares or assists in preparation of conceptual studies, designs, reports or proposals.
10. Performs or assists in the performance of problem analysis and original design.
11. Prepares and/or assists in the preparation of cost estimates, quantity take-offs and staffing requirements for proposals, forecasts and change orders.
12. Reviews and checks work of subordinate engineers.
13. Supports the creation of a work environment that fosters openness, trust, communication, teamwork, empowerment, innovation, and satisfaction.
JOB KNOWLEDGE
Thorough knowledge of discipline engineering techniques, the design of engineered systems, and engineering and design calculations.
Understands the application of Engineering Department Procedures, relevant Bechtel design guides. Broad knowledge of the application of engineering to plant constructability as applied to construction methods and materials.
Knowledge of current computer applications for engineering and design including appropriate knowledge of CAD (both 2-D and 3-D), CAE and relevant Bechtel Standard Computer Applications to perform the work.
Understanding of engineering planning and control methods including computerized methods.
Understanding of the roles played by other departments on projects including basic construction practices and the economics involved.
Understanding of industry or regulatory codes and standards and design criteria pertinent to the particular engineering discipline.
Skill in oral and written communication.
The above is normally acquired through:
A recognized degree in an engineering or scientific discipline from an accredited college or university, OR

A professional license in an appropriate engineering discipline from a recognized licensing board, OR

Sufficient number of specialized courses in relevant general engineering or appropriate engineering disciplines to meet job requirements, AND

Practical work experience in design engineering or relevant equivalent experience in allied types of engineering sufficient to demonstrate competence as a trained engineer.
ADDENDUM
Salary Grade Determination
Grade 25
Working knowledge of precedents in the specialty area, the principles and practices of related technical areas and of coordinating work with other technical disciplines.
Understands the standard engineering work planning, scheduling and cost estimating, and conducts independent work requiring judgment in the application of engineering techniques. Normally uses conventional approaches to technical problems encountered.
Provides technical direction and assigns work to engineers, designers, and drafters who assist on specific assignments.
Shaping tomorrow together
Bechtel is one of the most respected global engineering, construction, and project management companies. Together with our customers, we deliver landmark projects that foster long-term progress and economic growth. Since 1898, we've completed more than 25,000 extraordinary projects across 160 countries on all seven continents. We operate through four global businesses: Infrastructure; Nuclear, Security & Environmental; Oil, Gas & Chemicals; and Mining & Metals. Our company and our culture are built on more than a century of leadership and a relentless adherence to our values, the core of which are safety, quality, ethics, and integrity. These values are what we believe, what we expect, what we deliver, and what we live.
www.bechtel.com at https://www.bechtel.com/
Bechtel is an Equal Opportunity Employer. All qualified applicants will receive consideration for employment without regard to race, color, religion, sex, sexual orientation, gender identity, national origin, or protected veteran status and will not be discriminated against on the basis of disability.