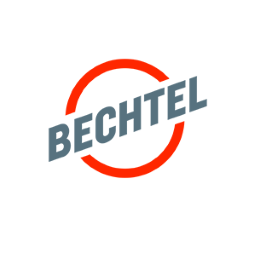 Job Information
Bechtel Corporation

Package Superintendent - Earthworks (Sydney)

in

Sydney

,

Australia
Requisition ID: 218580
Bechtel, a global leader in project management, engineering, procurement and construction, has been selected by WSA Co as its Delivery Partner and Project Manager (Definition) for the Western Sydney Airport, a $5.3 billion greenfield facility in Badgerys Creek, New South Wales. This will be a landmark project for both New South Wales and Australia, and is due for completion at the end of 2026.
Western Sydney Airport will provide much-needed additional aviation capacity to meet growing demand in the Sydney basin and improve access to flights for people in Western Sydney. One of Australia's most significant infrastructure projects in decades, the international and domestic airport will open in 2026, bringing social and economic prosperity to the Western Sydney region. Learn more about this exciting project at the following: www.wsaco.com.au at http://www.wsaco.com.au/ .
Role Overview: The Package Superintendent will directly report to the Package Manager.
Work Location: Badgerys Creek, South-Western Sydney Area, Australia.
Job duties and responsibilities may include, but are not limited to:
The Package Superintendent has responsibility to proactively oversee contracted scopes and report the assigned package status of activities to Package Manager.

Coordinate with client delivery managers and attend weekly Contractor progress meetings between Contractors, Subcontractors, Delivery Partner, and WSA staff.

Interface with engineering and procurement teams to ensure package delivery priorities are maintained. Review construction schedules and costs.

Review and expedite trend estimates for critical items extending beyond current scope of project prepared by Project Controls team.

Working as a Representative of Bechtel as WSA's Delivery Partner the Package Superintendent will report on construction aspects of the assigned package or portions of a package, maintain regular client contact for progress of work, exchange of information and advice.
The Package Superintendent will;
Actively encourage Contractors to perform their work in a safe manner.

Ensure that persons carrying out their duties are fully aware of all risks associated with the task and are following the agreed work method statements.

Promote a ZERO Harm Performance & Culture

Promote a contractor People Based Safety (PBS) Program.

Participate in the Zero Incident Team (ZIT) Program.

Participate in the investigation of any accident, incident, or near miss as necessary, and ensure that remedial actions have been agreed and carried out.
ESSENTIAL JOB DUTIES:
1. Offers initiatives and advice for the production of the package tender programme. Provides input into Contractors monthly performance reviews.
2. Inputs into the project procedures for construction, as required.
3. Coordinates construction effort with Site Manager, Package Manager, Procurement, Construction, Startup, Environmental Safety and Health (ES&H) and Project Controls when required.
4. Reviews design documents, change orders, material requisitions and specifications for construction or procurement use.
5. Reviews the flow of information required from third parties to assure the timely progress of the construction work.
6. Assists with requests for specialized professional services.
7. Initiates DP and WSA correspondence related to the construction portion of the contract.
8. Reviews project construction progress against approved schedules, evaluates changes and advises corrective action when required.
9. Prepares or assists with the preparation of project studies, reports and forecasts.
10. Ensures that Technical Risk Assessments are comprehensive and complete, safety practices and procedures are implemented, and engineering design and corresponding documentation are in compliance with project Quality Assurance plan and procedures.
11. Communicates complex technical issues and recommends solutions to client and project as directed and as appropriate.
12. Champions the creation of a project work environment, supported by leadership on the project/program, which fosters openness, trust, communication, teamwork, empowerment, innovation, and satisfaction.
13. Conducts regular performance reviews in accordance with approved procedures and holds career development discussions with employees under their control.
14. Prepares Daily Reports and assists with project weekly and monthly reporting to management.
15. Continual review of Contractor productivity and progress against plan and proactively engages with the Contractor to initiate improvements in these areas.
JOB KNOWLEDGE:
Technical knowledge of related construction systems, applications of engineering and construction methods and materials for large earthwork projects.

Proficient knowledge of project construction processes and procedures.

Knowledge of related construction practices and the economics involved and current knowledge of new methods of design and construction.

Advanced skill in oral and written communication.

Demonstrated skill in supervision.
BASIC QUALIFICATIONS:
A recognized degree in engineering from an accredited university, OR

Progressive work experience, including supervision on large industrial construction projects but may include other relevant types of construction.

Experience in the management of construction or engineering for major Infrastructure or Aviation Projects.

Experience working with, supervising and administering contractors.

Knowledge of the Project WHS Handbook, the Supervisors ES&H Manual, the Project Safety Management Plan and the Bechtel Core Processes is preferred.

Must have the right to live and work in Australia.
Shaping tomorrow together
Bechtel is among the most respected engineering, project management, and construction companies in the world. We stand apart for our ability to get the job done right—no matter how big, how complex, or how remote. Bechtel operates through four global business units that specialize in infrastructure; mining and metals; nuclear, security and environmental; and oil, gas, and chemicals. Since its founding in 1898, Bechtel has worked on more than 25,000 projects in 160 countries on all seven continents. Today, our 53,000 colleagues team with customers, partners, and suppliers on diverse projects in nearly 40 countries.
An Equal Opportunity Employer. All qualified applicants will receive consideration for employment without
regard to race, color, religion, sex, sexual orientation, gender identity, national origin, or protected
veteran status and will not be discriminated against on the basis of disability.